We Pay Cash For Cars Epping
Top Dollars Money + Free Collection Service
We Buy Cars at Cash For Cars Epping
Find some of the best cash for cars deals in Epping. Sell your truck, car, 4WD or UTE for instant cash up to $8,999. Cash for cars offer to buy all your vehicles regardless of what condition they are in. Even the ones that have become junk still have the potential to pay you remarkable cash. Get quote now after dialing our phone number or sending and email.
We are good in offering cash for cars removal, car wreckers and sell my car service. At Epping cash for cars, people can get free quote by dialing our mobile number or filling our quote form.
People also called us car wreckers Epping, car recyclers and truck wreckers who buy old trucks and cars for instant cash.
Cash For Scrap Cars Epping
Cash For Trucks Epping
How Much Cash For Your Car – Up to $8,000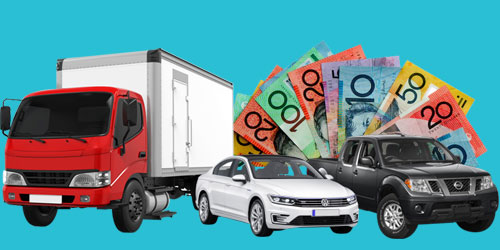 Our company can buy any junk, scrap, used, wrecked or broken car for two main reasons. Firstly, we use them for quality auto parts. Secondly, we convert cars into scrap metal. That is the reason we have top cash for cars removal services available on the same day. Moreover, people can get free car removal which includes free towing service when they apply for sell my car service. Only the professional valuation experts at a certified car wreckers yard can tell you the actual worth of your car.
We evaluate car with best offers. After your approval, we arrange free removal for you.
Sell Any Car For Cash in Epping
The cash offer at Cash for Cars Epping depends on how much value it still has. Which, in most cases, is pretty good. There are a few factors that we consider while determining its actual worth. For example
What Sort of Car Do You Have?
The first thing that we ask you is the make of your car. And when it was it first released. A newer model or one that is in demand will undoubtedly pay you up big time. And since the genuine spare parts are always in demand, cars by popular manufacturers also get you greater deals with free car removal service.
The Overall Condition of Your Car
It is one of the most obvious things in question. Whether your car is slightly used, broken or fully crashed is what significantly affects the quote we prepare for your car. Because obviously a car that is in rather good shape will pay you more money than the one that completely wrecked. Car removal is applied for all types of vehicles.
Number of Reusable Parts
While evaluating your car, we also look how many of its good parts can be reused. Our valuation experts spend a fair amount of time assessing each part individually only to find that whether or not they can be used to refurbish other cars. The value of your car automatically increases when your car has a greater number of reusable parts.
We Pay Cash For Old Trucks in Epping
Cash for Cars Epping offer cash for all kinds of heavy duty trucks, loaders, UTEs, buses, vans, 4x4s, pick-up trucks and all other commercial vehicles. The cash we pay for the used, junk and unwanted automobiles go as high as $8,999. Aside from the make and model of the car, our team can also buy your truck from whatever condition your is at the moment. What you've got in your garage may be a wrecked one then you don't have to worry for we can still help you get rid of it.
Epping cash for cars can also buy classic commercial and non-commercial trucks, van and utes. Regardless of what kind of vehicle you have or what age it is already as of the moment, we can still find a number of uses your car can give the industry thus we believe that every car is a treasure.
We Arrange Free Car Removal around Epping
Without considering vehicle specifications, we perform free car evaluation so people can get best car deal. After approval, we arrange free removal for you.
As mentioned earlier, at Cash for Cars Epping, we have absolutely no hidden charges for our pickup and removal services. We remove the unwanted, used, junk or scrap car from your premise for free as well. All you need to do is inform us of your exact location. And our team arrives there on time fully equipped for a free car removal anywhere in Melbourne.
Because we provide a free car removal Epping service, people also call us best car wreckers because cash for car Epping and free towing service is totally free.
Why Cash For Old Scrap Cars Epping are Best
There are a deluge of reasons for choosing the famous car wreckers Epping. First of all, the most important thing is our flexibility towards buying every vehicle in Melbourne which is why we are the best car buyers. Besides, we purchase unwanted vehicles regardless of make model and condition. Moreover, our cash for cars removal services are famous because we provide free car removal on the same day. All of our car removal services are free of cost, you just have to get a free quote now for selling your car and we will tell you how much cash we can offer.
We are the best car wreckers and car buyers with free car removal service. People can get free cash quote for any make model. Just give us a call for cash for car service. Free quote, free removal, instant cash.
Service Areas
Cash For Cars Epping is your local car buyer who can come to any location in Epping to buy your car. Find the list of some suburbs where I can come on the same day to pay you cash for your car removal.