We Buy Cars at Cash For Cars Epping
Find some of the best cash for cars deals in Epping. Sell you old trucks, cars, 4WDs and UTEs for instant cash up to $8,999. Cash for Cars Epping offer to buy all your vehicles regardless of what condition they are in. Even the ones that have become junk still have the potential to pay you remarkable cash.
It is inevitable, just like every other thing, for a car to come to reach the end of its life as well. And when it happens, you can either let it sit in your garage or make good cash out of it. Anyone with good judgment would want to exchange the junk vehicle for cash. Especially when that vehicle has not been of any use. And Cash for Cars Epping is the best place to do so.
How Much Cash For Your Car – Up to $8,000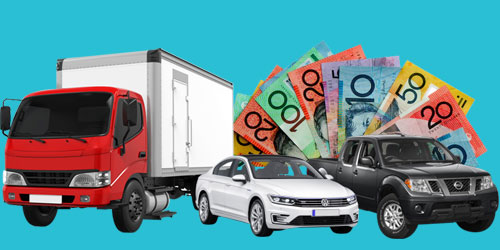 Cash for Cars Epping particularly buy all junk, scrap, used, wrecked or broken cars for two main reasons. Firstly, it is one of our obligations to rid the suburb of any potential hazard lying around. The automobiles, even the ones that are damaged and idly sitting may still harm the surroundings. Given that it contains a lot of different toxins and residual fluids. Saving the environment from all the potential hazards is one of our biggest responsibilities.
Secondly, Cash for Cars Epping simply offer cash for your car because we believe that even a badly damaged car has a lot of value. Only the professional valuation experts at a certified car wreckers yard can tell you the actual worth of your car.
Without considering vehicle specifications, Cash for Cars Epping evaluates vehicles with best offers. After your approval, we arrange free removal for you.
Sell Any Car For Cash in Epping
The cash offer at Cash for Cars Epping depends on how much value it still has. Which, in most cases, is pretty good. There are a few factors that we consider while determining its actual worth. For example
What Sort of Car Do You Have?

The first thing that we ask you is the make of your car. And when it was it first released. A newer model or one that is in demand will undoubtedly pay you up big time. And since the genuine spare parts are always in demand, cars by popular manufacturers also get you greater deals.
The Overall Condition of Your Car
It is one of the most obvious things in question. Whether your car is slightly used, broken or fully crashed is what significantly affects the quote we prepare for your car. Because obviously a car that is in rather good shape will pay you more money than the one that completely wrecked.
Number of Reusable Parts
While evaluating your car, we also look how many of its good parts can be reused. Our valuation experts spend a fair amount of time assessing each part individually only to find that whether or not they can be used to refurbish other cars. The value of your car automatically increases when your car has a greater number of reusable parts.
We Pay Cash For Old Trucks in Epping
Cash for Cars Epping offer cash for all kinds of heavy duty trucks, loaders, UTEs, buses, vans, 4x4s, pick-up trucks and all other commercial vehicles. The cash we pay for the used, junk and unwanted automobiles go as high as $8,999. Aside from the make and model of the car, our team can also buy your truck from whatever condition your is at the moment. What you've got in your garage may be a wrecked one then you don't have to worry for we can still help you get rid of it.
Cash for cars Epping can also buy classic commercial and non-commercial trucks, van and utes. Regardless of what kind of vehicle you have or what age it is already as of the moment, we can still find a number of uses your car can give the industry thus we believe that every car is a treasure.
We Arrange Free Car Removal around Epping
Without considering vehicle specifications, Cash for Cars Epping evaluates vehicles with best offers. After your approval, we arrange free removal for you.
As mentioned earlier, at Cash for Cars Epping, we have absolutely no hidden charges for our pickup and removal services. We remove the unwanted, used, junk or scrap car from your premise for free as well. All you need to do is inform us of your exact location. And our team arrives there on time fully equipped for a free car removal anywhere in Epping.
Our cash for old cars Epping is actually equipped with state-of-the-art towing trucks. So, these trucks are well maintained just to give you the best free car removals service. Besides we also have our truly professional and well-trained staff for more reliable car removal.
Why Cash For Cars Epping are Best
There are a deluge of reasons for choosing Cash for Cars Epping. First of all, the most important thing is our flexibility towards buying every vehicle in Melbourne. Besides, we purchase unwanted vehicles in Melbourne, doesn't matter what condition. Moreover, we offer wrecking and dismantling services in Epping area. All our services are free of cost, you just have to call us for your vehicle and we will tell you how much cash we can offer. We are probably the best used car buyers in the area and reason include our best customer service throughout the suburb.
Just give us a call and communicate to our team. Cash for Cars Epping will let you know how much cash we can give you for your vehicle. Free quote, free removal, instant cash.
Free No-Obligation Car Evaluation
Our team of experts charge you absolutely nothing for an assessment of your car. We prepare a no-obligation quote as soon as you provide us with all the necessary details. The evaluation team at Cash for Cars Epping consider all of the above mentioned factors while determining the worth of your car. After we present you with one of our cash offers. The decision is completely yours to either stick with our offer or shop around. Although, we guarantee that our cash for car deal will be significantly better than any other car recyclers in Epping.
Environment Friendly Car Dismantling
Whenever we bring a car to our yard for wrecking or recycling, we are very careful with each one of our steps. First of all, the experts drain all the residual oil and other fluids for the car. Next, our car dismantlers at Cash for Cars Epping make sure to not damage any of the parts that may be useful. Then they discard all the damaged parts. And sort them into separate piles of different material. In the end, the car recyclers crush and wreck the whole metal car body. And recycle every other bit; metals, plastics and rubbers individually.
No Extra Fee or Hidden Charges
Cash For Cars Epping happens to be one of the very few car dismantlers and auto wreckers who don't charge any fees for towing. Just as our experts evaluate your car for free. Our team offers to tow your car for free as well. We offer a free towing service and ensure no hidden fee for it. Not only that, none of our services have any additional charges.
Affordable Dealer For Used Parts
Cash For Cars Epping buying all car makes and models on a regular basis. We have managed to collect a wide selection of genuine spare parts of almost all the popular makes. You can find the most affordable deals on all makes
Toyota, Audi, BMW, Daewoo, Daihatsu, Ford, Holden

Jeep, Kia, Mercedes, Peugeot, Renault, Japanese

Volkswagen, Volvo, Honda, Nissan, Mitsubishi

Isuzu, Hino, UD, Man, Dyna, Canter